The optical Fused Silica glass windows produced by our factory can withstand high temperature and high pressure, and are mainly used in special light sources, optical instruments, optoelectronics, military industry, metallurgy, semiconductors, optical communications and other fields. It can test temperature: 1200 degrees, softening temperature: 1730 degrees, the specific parameters are as follows.
1. JGS1 (Far Ultraviolet Optical Quartz Glass)
It is optical quartz glass melted with high-purity hydrogen and oxygen. It has excellent ultraviolet transmission performance, especially in the short-wave ultraviolet region, its transmission performance is far better than all other glasses, the transmission rate at 185mμ can reach 90%, and it is an excellent optical material in the range of 185-2500mμ. .
2. JGS2 (ultraviolet optical quartz glass)
It is optical quartz glass melted with hydrogen and oxygen. It is a good material that penetrates the 220-2500mμ band.
3. JGS3: (Infrared Quartz Glass)
It is an optical material with high infrared transmittance, a transmittance of over 85%, and its application wavelength range of 260-3500mμ.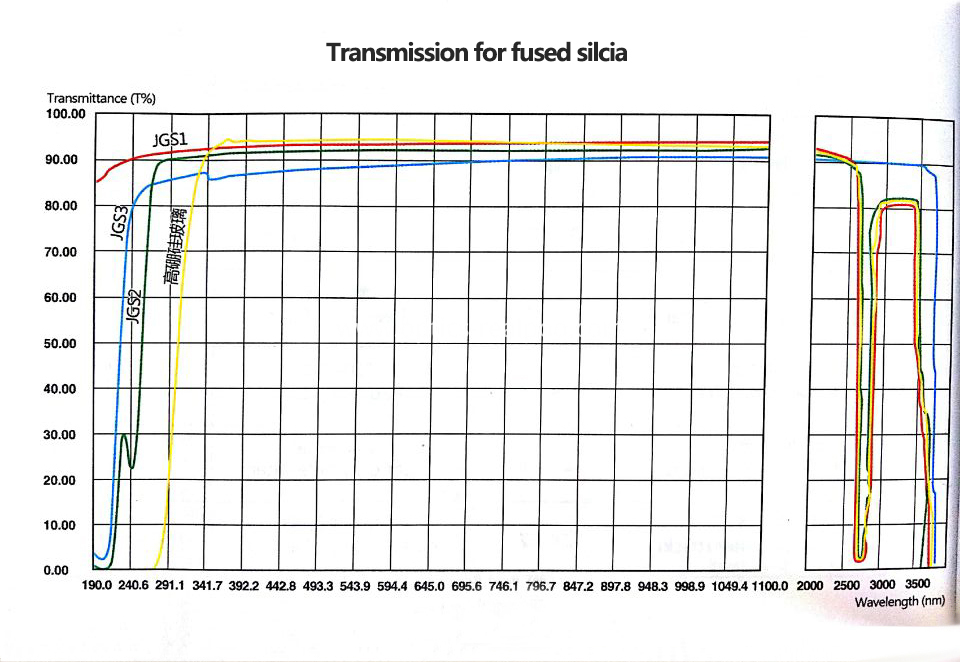 Changchun Realpoo Photoelectric Co., Ltd.
Business Type:Trade Company , Manufacturer
Product Range:Optical Filters , Eyeglasses Lenses , The Basis of Surgical Instruments
Products/Service:Convex Lens , Prism , Cylindrical Lens , Laser module , Concave Lens , Collimator Lens
Certificate:Test Report , TUV
Company Address:No.4 Puqing Road,Changchun,China, Changchun, Jilin, China